COURSE SELECTION PRESENTATIONS FOR 2020-2021

Lunch presentations begin on Tuesday, February 11th to assist students in selecting the appropriate courses for the 2020-21 school year. Students will schedule their 2020-21 courses online through aeries in mid February. Please review the schedule below for courses of interest and locations in order to attend these very informative meetings. All math options and most world language options will be discussed through your current math or world language classes.

We thank you in advance for your support in monitoring your student's course selection to ensure academic success and emotional well-being.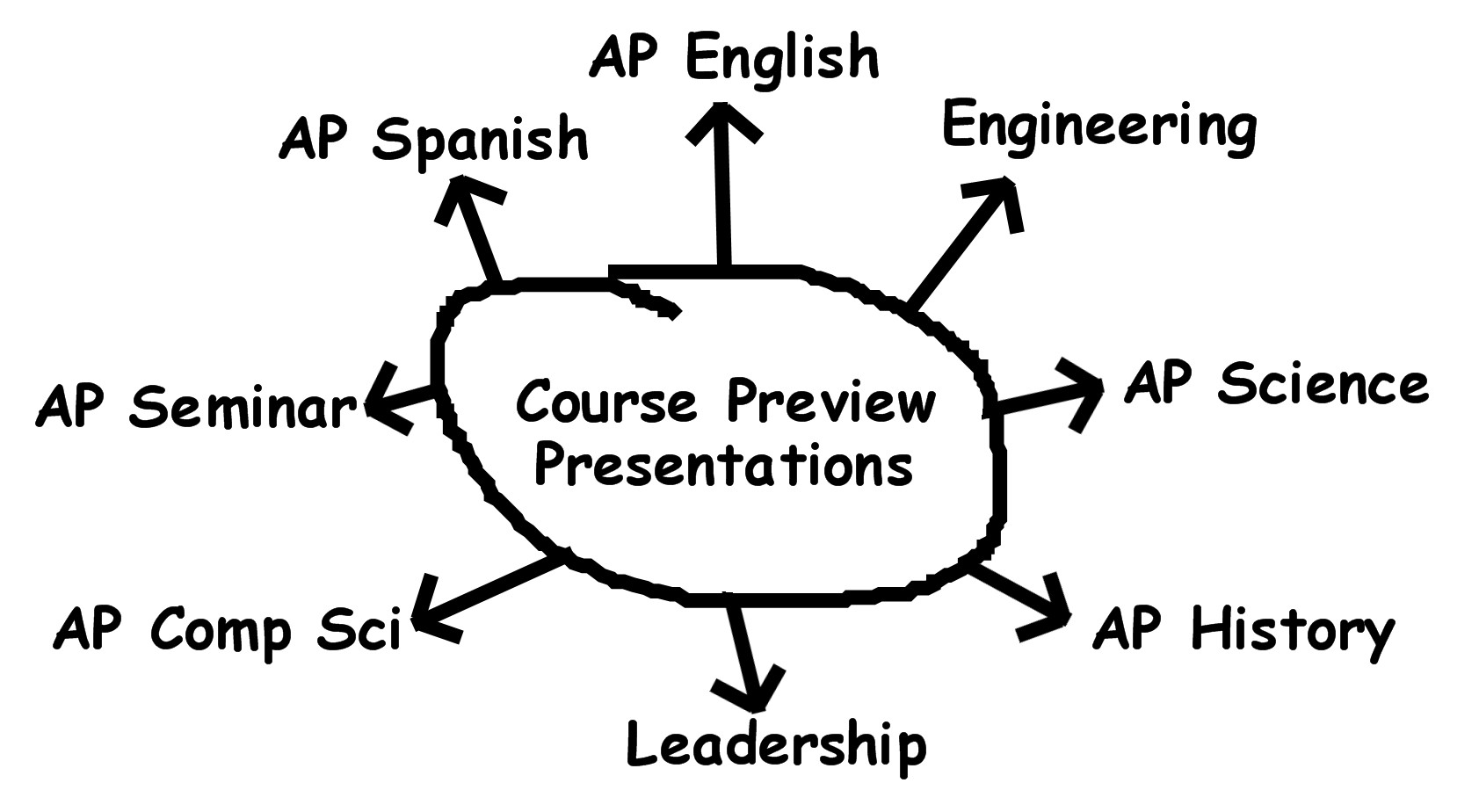 Course Preview Presentations – 2020