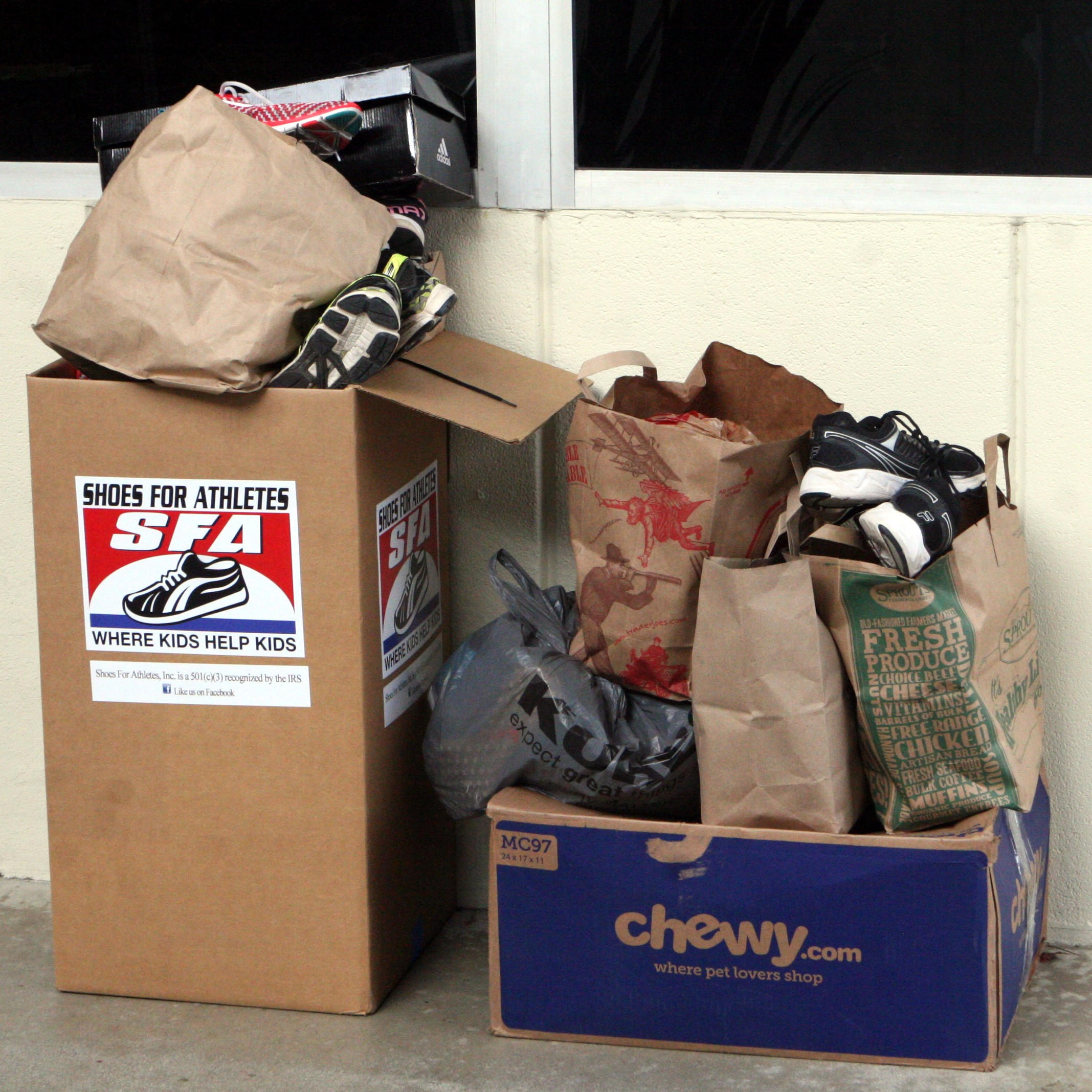 SHOES FOR ATHLETES
Our annual Athletic Shoe Drive is under way! Please donate athletic shoes (new or used) to the collection bins near the Main Office and at the Track/Field.

This event is sponsored by the Shoes For Athletes club whose mission statement is:
"To provide athletic shoes to the less fortunate in an effort to enhance their experience in sports and to encourage an active lifestyle. "
Donations will go to Kelso Elementary School in Inglewood and Midnight Mission Skid Row in Los Angeles.

Deadline to donate is Friday, November 16.
.