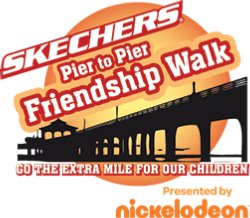 The annual Skechers Walk is coming up on
Sunday, October 27, 2019 @8am starting at the Manhattan Beach Pier
Pen High needs walkers - in person or virtual.
Registration fee is $30/walker.
What goes to PEF? Skechers gives back the entire $30 registration fee
PLUS a calculated amount of the sponsorship money.
** Donations are tax deductible""
Join TEAM PVPHS PANTHERS and help raise funds for the Peninsula Education Foundation (PEF)
Remember, it is the number of walkers that counts,
so, instead of making a donation of $100 in your name,
sign up yourself, your student, and your pet turtle for the minimum required $30 each
and PEF will receive an estimated $180 instead of $130!

Click on "Join Team" in the upper right corner, then fill out the form as a new or a returning participant.
(Note that the amount is listed as $50, but feel free to change it to $30, which is the minimum)
Make sure that you identify Palos Verdes Peninsula Education Foundation as the one organization you support.
All those listed on the Peninsula High Team will have an opportunity to win prizes
and surprise opportunities that will be announced each week .
Thank you for your support!
Please note that I changed the amount I am donating form $50 to $30.
It is the # of walkers that counts, not the amount donated.
Please make sure you have marked Palos Verdes Peninsula Education Foundation