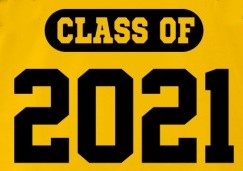 What

Senior Ditch Day

When

5/19/2021
Senior Ditch Day/Senior Sleep-in- Wednesday, May 19
Peninsula High School- Front of Gym
Seniors get the day off from school on Wednesday, May 19
th
for our first ever Senior Sleep In! After students wake up at their leisure, they will be invited to Peninsula High School to pick up their caps, gown, tassel and medallion. On this day we will also be distributing the official Senior Class Shirt, as well as other fun surprises. The schedule for pick up will be announced soon.
Seniors who have not pre-purchased their cap and gown by this date will be able to purchase a cap and gown on site on this date. Day-of purchases will be $65 cash or credit card.
Questions regarding cap and gown may be directed to Loretta Alvillar-
alvilllarl@pvpusd.net
or our Graduation Products representative Dallas Moon-
dallasjmoon@gmail.com
.