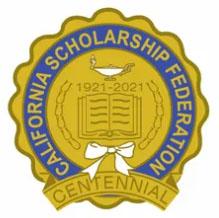 What

CSF Signup Deadline

When

1/28/2022, 12:45 PM
California Scholarship Federation Applications are available in H65 during lunch and the Hawthorne Office during the school day. The collection period ends Jan. 28 at 12:45 pm.
Freshmen are encouraged to apply for an associate membership based on last semester's grade. Students may check the eligibility lists posted outside the Hawthorne Office and H65 to see if they qualify. If you are not on the list and think you qualify, bring your report card to the adviser, Mrs. Okamoto.
Membership is $25 per semester. Seniors who want to achieve sealbearer status must have at least one semester of membership during your senior year. Contact Mrs. Okamoto at
[email protected]
with questions.