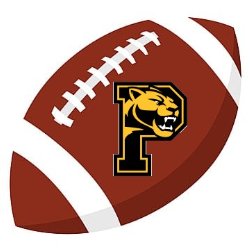 What

Incoming Frosh Parent Meeting

When

5/4/2022, 6:00 PM

Where

M36
Panther Football
INCOMING FROSH PARENT MEETING WEDNESDAY, MAY 4th 6pm
· Meeting will be in Coach Young's Classroom(M36), located near the blacktop and weight room.
· No Experience Necessary, of course some helps, but we often get athletes from other sports trying competitive football for the first time.
· There are no cuts for the team. All players make the team unless they are unable to fulfill their commitment to the team.
· 14 Student Athletes over the past 5 years have been able to continue their Athletic and Academic Careers at the collegiate level, with dozens more offered the opportunity.
· As a program we encourage our players to play multiple sports and support the multi-sport student athletes 100%.
· Summer Football will be from June 13 – July15
· Vacation from Football July 16- July 31
· Football Practice Resumes August 1.
· Question? Email Head Coach -David Young [email protected]