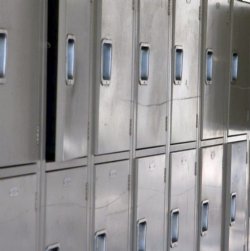 What

Pictures / Lockers

When

8/17/2022

Where

Gym
Picture Day/ Locker Selection
Registration this year will be entirely online. Information on Registration including the Peninsula High School registration packet will be sent out this week directly from the District Office.
PVPHS will be hosting Picture Day/ Locker Selection
on Wednesday, Aug. 17th for all students.
Students will also be selecting their lockers on this day. No students will be allowed on campus before their designated time. All students coming on campus that day must enter through the Gym and follow procedures. Any locks found on lockers before the designated time will be cut off. Locks will be available for purchase on campus.
Students should arrive during the following times:
Seniors 7:30 a.m.- 9:00 a.m.
Juniors 9:00 a.m. - 11:00 a.m.
(closed between 11:00-noon)
Sophomores Noon - 2:00 p.m.
Freshmen 2:00 p.m. - 4:00 p.m.
*Please note, students do not need to arrive at the start of their time but do need to arrive within their assigned two-hour window.