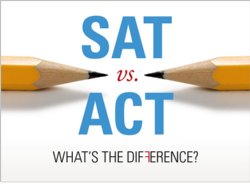 What

Practice ACT or SAT

When

11/18/2017, 8:30 AM

–

1:00 PM

Where

CCC
Practice SAT or ACT Test - The CCC will offer a Practice SAT or Practice ACT Test and Parent Q&A on Saturday, November 18. Practice Tests give students the opportunity to simulate the testing environment and scores, but do not count for anything. Tests are returned the following week.
Interested students sign up in the CCC with $20 cash or check payable to PVPHS. Deadline to signup is Wednesday, November 15.
Students report to the CCC at 8:30am and depart about 1:00pm.
All parents are welcome to attend the "open house" style Q&A from 9:00am - noon. The Parent Q&A will focus on College Admissions Testing from 9-10:15am and general information regarding the College Admissions Process from 10:15am -12:00 noon.